EASY TO USE EMAIL MARKETING SOFTWARE
Tailored to your needs, send beautiful emails quickly, easily, and move on with your day.

WE MAKE IT EASY
Create
No more off the shelf templates, we build them from the ground up, to your specifications. Don't have time to create yourself? Our team will take your idea and turn it into a masterpiece.
Send
Our powerful segmentation tools help you target just the recipients you need, including those currently on your Website! Control the rate of delivery, slowly release your emails over time or all at once.
Track
See exactly who did what with your email, including the actions they took on your website. Automatically create lists of high potential leads.
PRICING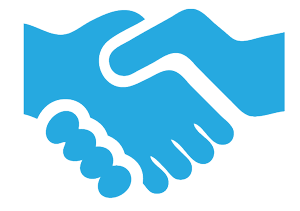 Tell us what your unique needs will be, and we'll quote you a price.
Plans start as low as $60 / month.
You get unlimited usage and support.
We don't believe in long term contracts, we strive earn your business every month.

BY THE NUMBERS
164,945,112
Emails Sent
32,122,613
Opens
6,049,031
Links Clicked
FEATURES
Custom Templates
No more off the shelf templates! Templates created for your workflow. Your logos, your brand, take your inbox image to the next level.
Connect Your Data
We'll create custom code to connect your email marketing efforts with your internal systems, lists, and datasets.
All in the cloud
Access from any device, anytime, anywhere. Your data is always available, fast and secure.
Track on your Website
Our WebSense feature tracks subscribers on your website, 24/7. Create lead lists like you've never seen before.
Campaign Management
Go hands off, just tell us your idea and our team will create/send your emails for you.
Powerful list Segmentation
Target specific segments of your list with our powerful segmentation tools. Give your readers exactly what they want.
Keep your lists clean
Quickly find what you're looking for with just a few keystrokes. No more sifting through folders or paper.
Automated Emails
Create scheduled, triggered, and automated emails. No logic is too complex for us!
Data Back Up
We run hourly and nightly backups of your data, sleep well knowing it's all safe.
Deliverability
Get to the inbox, not the spam folder. We take care of Whitelists, Feedback Loops, Reputation monitoring, Domain Keys, Sender ID and more
Compliance
Stay compliant with state and federal mass email regulations, in addition to major internet service providers.
Tech Support
We're here to help, anytime you have a question, give us a call or drop us an email.
Need more Website Traffic?
We'll get your brand prominent placement in the search engines.
No longer will you be missed by real time intenders of your product or service.
Plans start as low as $400 / month.
Contact us for quotation.
CONTACT US
Tell us what's on your mind.